Flaman Agriculture Swift Current, SK
Address: 2500 South Service Road West, Box 515, Swift Current, Saskatchewan, S9H 3W3
Address: 2500 South Service Road West
Box 515
Swift Current, Saskatchewan S9H 3W3
Phone: (306) 778-3338
Fax:
Products Carried: Agriculture, Trailers, Used Equipment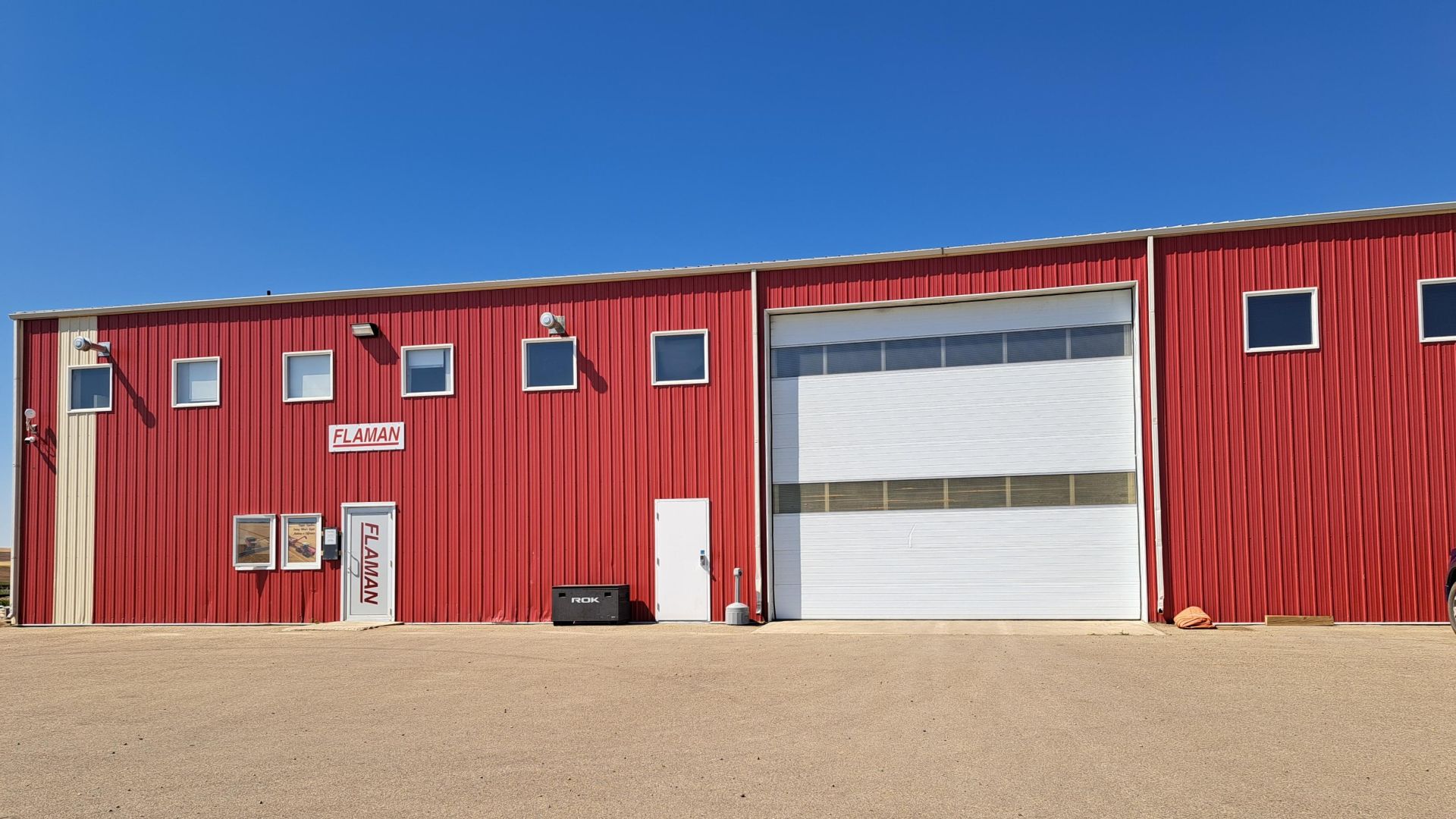 Our store is now open to the public, however we will be limiting the number of customers in the showroom at one time. Please respect the rules we have in place and continue to practice social distancing in order to protect yourself and others. We will still be offering curbside service if you prefer to keep doing business that way.
With a 7,200 square-foot facility occupying one acre on the western edge of Swift Current, this new Flaman location is steadily expanding its service and selection. It now offers a wide range of in-stock grain-handling equipment with access to all items in the Flaman catalogue. In-stock items include Augers, Conveyors, U-trough Augers, Post Pounders, Grain Vacs, Bin Sense Grain Monitoring and Water/ Fertilizer Tanks.

In addition to the growing list of in-stock products, you can order products from the Flaman catalogue. Products available for order include REM VRX grain vac, Springland UTL40, Bin Sense wireless grain monitoring system, Wheatheart augers, Batco conveyors, J&M Grain Carts, ProGrain Grain Baggers, Wheatheart post pounders, K-Line high speed discs, heavy duty Wishek discs, Neco grain dryers, Twister hopper bottom bins, Twister flat bottom bins, Meridian smoothwall bins, Schulte mowers, Schulte Rock Pickers, Schulte Snow blowers, Polywest Chem Handlers, Honda water pumps, Warthog floating pumps and BE water pumps.

This new Flaman location will continue to be the home of Gatco Manufacturing. After almost a decade of innovative service to Southwest Saskatchewan's farming community, Gatco Manufacturing joined the Flaman team in the winter of 2018. Gatco remains the same farmer-proven company that designed the Gatco GrainAir tubes and developed its unique cross-flow aeration systems. We will continue to stock Auger Hog Hoppers, Cross Flow Aeration Systems, GrainAir Tubes, Aeration Fans and Aeration Fan Carts – and we look forward to helping new and existing customers find the agricultural solutions for many great crops to come.